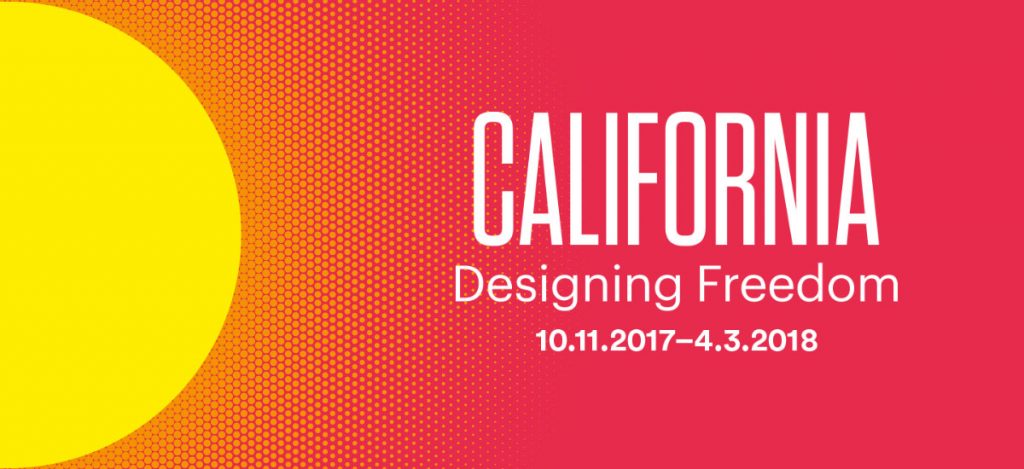 Enhance your November with breakfast in the company of experts. Our relaxed breakfast event is an opportunity to find out more about the themes of the museum's forthcoming California exhibition, to learn something new and to discuss design and technology with experts.
Attending the breakfast event will be experts assembled around the California exhibition, including the chief curator of Design Museum London, an experienced visitor of the Burning Man festivals, professionals of free source code, and an expert in political poster art. You can also meet the winner of the Kaj Franck Design Prize.
California: Designing Freedom is an extensive display of the impact of the culture of California on design, technology and global ideas. Exhibits includes means of freedom from LDS blotting papers to skateboards and the first Mac computer and everything in between.
Since there are limited numbers of seats at the experts' tables please book yours no later than Monday 6 November. You can also request a place at the table of an expert whom you'd like to meet. Please address bookings to: minni.soverila@designmuseum.fi
Press breakfast from 9 a.m. to 10 a.m. on Thursday 9 November at Design Museum, Korkeavuorenkatu 23, 00130 Helsinki.
After the breakfast, there is an opportunity for a guided tour of the exhibition with Justin McGuirk, the curator of the original California exhibition held at Design Museum, London.
The opening of California: Designing Freedom will take place at Design Museum at 6 p.m. on 9 November. It will coincide with the opening of the Kaj Franck Design Prize winner's exhibition in Design Museum's Gallery. Welcome to both events
Participating:
Justin McGuirk, chief curator of Design Museum London. Justin McGuirk and Brendan McGetrick curated the California exhibition originally held in London. The exhibition is now touring at Design Museum Helsinki.
Elina Koivisto is a veritable experienced expert of the Burning Man desert festivals. She has been involved in taking Finnish education expertise to the Nevada desert and in building of The Cosmic Egg installation 2017.
Jason Selvarajan and Niklas Pollonen of Aalto University are experts in open source code and engineering. They have been engaged in constructing the augmented reality (AR) sandbox that will be on display in the exhibition space. The AR sandbox was made in Finland, but it is based on open source code developed in California.
Timo Berry is a prize-winning Finnish graphic designer, who is particularly known for his designs of posters and stamps and environmental artworks, which he creates together with his wife Kaisa Berry. Visitors to the breakfast event will have an opportunity to discuss political posters and poster art in Finland.
Embargo 10 a.m. 9 November: Fashion designer Anna Ruohonen is the winner of this year's Kaj Franck Design Prize. The selection of the winner will not be officially announced until 9 November, but participants at the California breakfast can already interview her in the morning.
Morning programme:
Breakfast served from 9 a.m.
9-9:15 Brief talks by the invited experts
9:15-10 Breakfast with the experts
10-10:30 Opportunity for a guided visit to the California exhibition with Justin McGuirk of Design Museum London and curator Katarina Siltavuori of Design Museum Helsinki.
Welcome to discuss and learn something new in the spirit of California.
For more information, please contact
Minni Soverila, PR & Communication
Tel. 040 753 67 25
minni.soverila@designmuseum.fi
Press photos:
http://media-bank.designmuseum.fi/
Bulletins and press releases:
https://www.designmuseum.fi/fi/media/#tiedotteet