Panel talk, Monday, September 10, 17:00 – 19:00 h, Helsinki Design Week Festival Center, Keskuskatu
Designers Laura Spring and Elina Laitinen present and discuss their work done in the frame of the 2018 HIAP design residency program, in a panel discussion with Susanna Thiel (Design Museum), Juuso Tervo (Aalto University) and Martin Born (HIAP).
Under the title "Arranging Practice: Proximity, Distance, Instance" this year's HIAP design residency examines how mediated and immediate contact of designers with spaces, materials or cooperators impact the process of creation, the artifact produced and, in extension, the idea of what design, the designer, and the object (product) of design is today.
Laura Spring (UK) and Elina Laitinen (FI) have conducted processes based in physical proximity as a complementing arrangement to the distance-visual paradigm of digital work and communication. Their projects regard in different ways the issues of how the traditional industrial definition of design is being revised by such proximal work, and of what relations, roles and ambitions open up to, and define the possible location of, the contemporary designer.

Laura Spring is a textile designer and maker in Glasgow and a 2002 graduate of the Glasgow School of Art. Primarily working as a print-maker between the hand-made and batch-produced scales, she is at the same time a researcher of historic production cultures that she activates anew in her creative production. In her residency at HIAP, Laura is exploring the traditional Finnish weaving technique täkänä to attempt and build personal and vivid cultural connections between Scottish and Finnish weaving.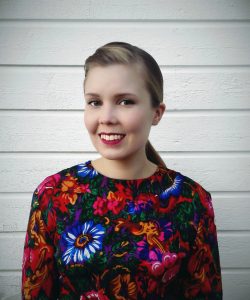 Elina Laitinen is a Helsinki-based fashion designer working at the junction of art and design. Since graduating from the Aalto University School of Arts, Design and Architecture in 2016, she has explored design practices that attend to the larger social implications of productive work. In her residency at HIAP, Elina is investigating the production and use of clothes in times before dominant mass production, and exploring what roles and relations fashion designers can build, particularly, with home sewing culture.

Juuso Tervo is a postdoctoral researcher at Aalto University and the project coordinator for the University Wide Art Studies (UWAS). Graduated from the Aalto University School of Arts, Design and Architecture in 2011, he received his PhD in Arts Research from The Ohio State University (USA) in 2014. Juuso's research focuses on philosophy, history, and politics of art and education.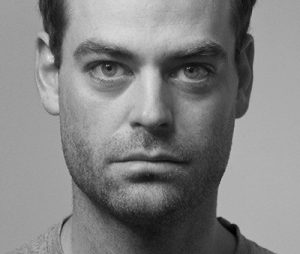 Martin Born is a curator/designer in Helsinki and a 2007 graduate of the Design Academy Eindhoven (NL), since which time he has been probing design as a cultural practice in a non-disciplinary practice as a designer, builder-craftsman, critic, consultant and curator. Together with textile designer Rosa Tolnov Clausen, Martin is curating the HIAP design residency programme since 2017.